Tips to Help you Plan Your Greenhouse Permit
One of the first steps in the planning process is to determine if a permit is required for your new greenhouse. We understand that the idea of obtaining a permit may seem daunting but know that our team is here to help walk you through every step of the process. Here are some guiding points in helping you understand if you need permitting for your greenhouse and what steps to take prior to contacting your municipality:
How to Know if You Need a Permit
Securing a permit depends on many factors including the municipality's building codes. As you can guess, these codes vary county to county. Other factors include foundation, proximity to property lines or setbacks, glazing and size of the greenhouse. We find that structures less than 120 square feet (10x12 and smaller) do not usually require any permitting for a non-permanent structure. But what makes a greenhouse permanent or not? A pressure treated wood foundation is considered temporary and easily moved.
How Foundations Factor into Permitting
When choosing your foundation, permitting is something to keep in mind. If you were considering a home-attached greenhouse, a permit is usually required as you are making changes to the building envelope. There are times when a permit is also required for your greenhouse foundation build. This is typically for larger, more complex projects. Please connect with our team with details from your planning department if this is required.
What to do Before You Start the Permit Process
Prior to connecting with your city or county planner's office, it's a good idea to have a quote and a foundation/greenhouse dimension sketch from us. Additionally, it's handy to have one of our catalogs to show our standard wind and snow loads (85 mph winds and 32 psf for snow as a minimum). These documents help the planning department to understand your greenhouse is a quality product, that is not going to degrade easily, fall over in a storm or look unsightly in the neighborhood.
How Snow and Wind Factor into Permitting
Your municipality may have specific requirements about wind and snow loads. Zoning officials will want to ensure that the greenhouse meets local building codes and can withstand weather conditions in your area to ensure safety for everyone. Please share these details with our team because we can meet any wind or snow load requirement. Our standard is 85 mph winds and 32 psf for snow and we can upgrade much higher.
Other Factors in Permitting
The planning department may want to know about utility hookups including electrical, water and any possible gas or propane systems. It's a good idea to think about whether you will have lighting in the greenhouse overnight that may impact neighboring houses too.
What You Will Need if You Require a Permit
If you do require a permit, we can supply the necessary engineered shop drawings to secure the permit in any state or province. Please note that there is an additional charge for this service, and it generally adds approximately eight to twelve weeks to the lead time of the project. Some planning departments will accept non-engineered job-specific drawings so check with your contact to see if this is a possibility as these are included with your greenhouse purchase. If a permit is necessary, BC Greenhouse Builders will not commence manufacturing the greenhouse until everything is approved by our engineers and your local planning department.
For further information, please connect with our team of greenhouse experts at hello@bcgreenhouses.com. We are here to help!
More Tips from BC Greenhouse Builders: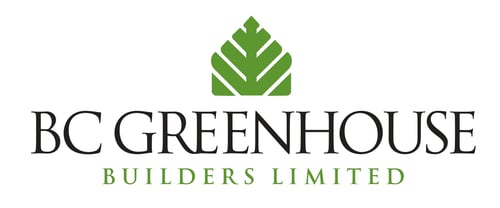 BC Greenhouse Builders
Custom North American greenhouse manufacturer specializing in premium hobby, commercial and estate greenhouses. Shipped worldwide for over 70 years.